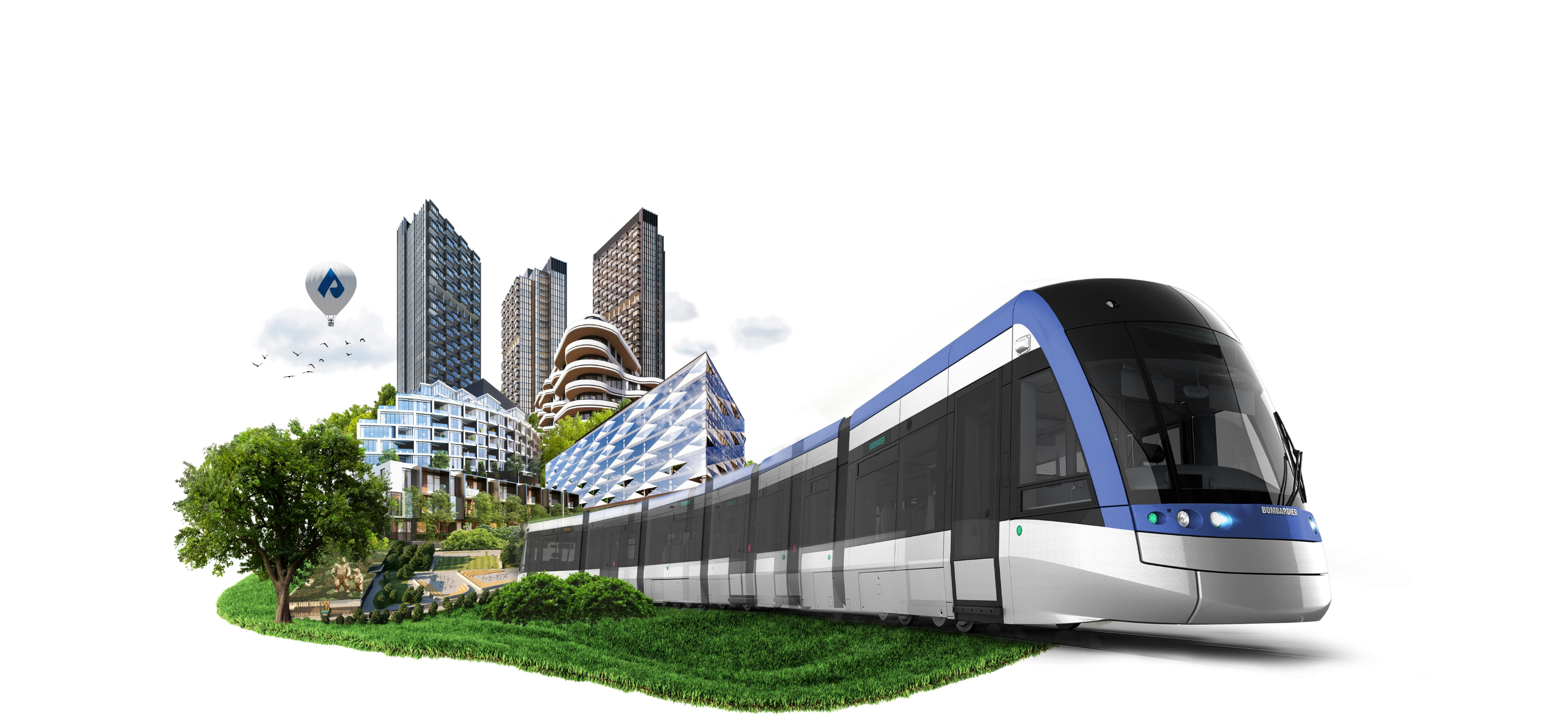 Metrolinx LRT
CROSSTOWN'S NEW CONNECTION NETWORK
The new Eglinton Crosstown light rail transit (LRT) line is the largest transportation infrastructure project underway in the country. Running between Mount Dennis, its western terminus, and Kennedy, its eastern, the Eglinton Crosstown LRT includes 21 stations in all.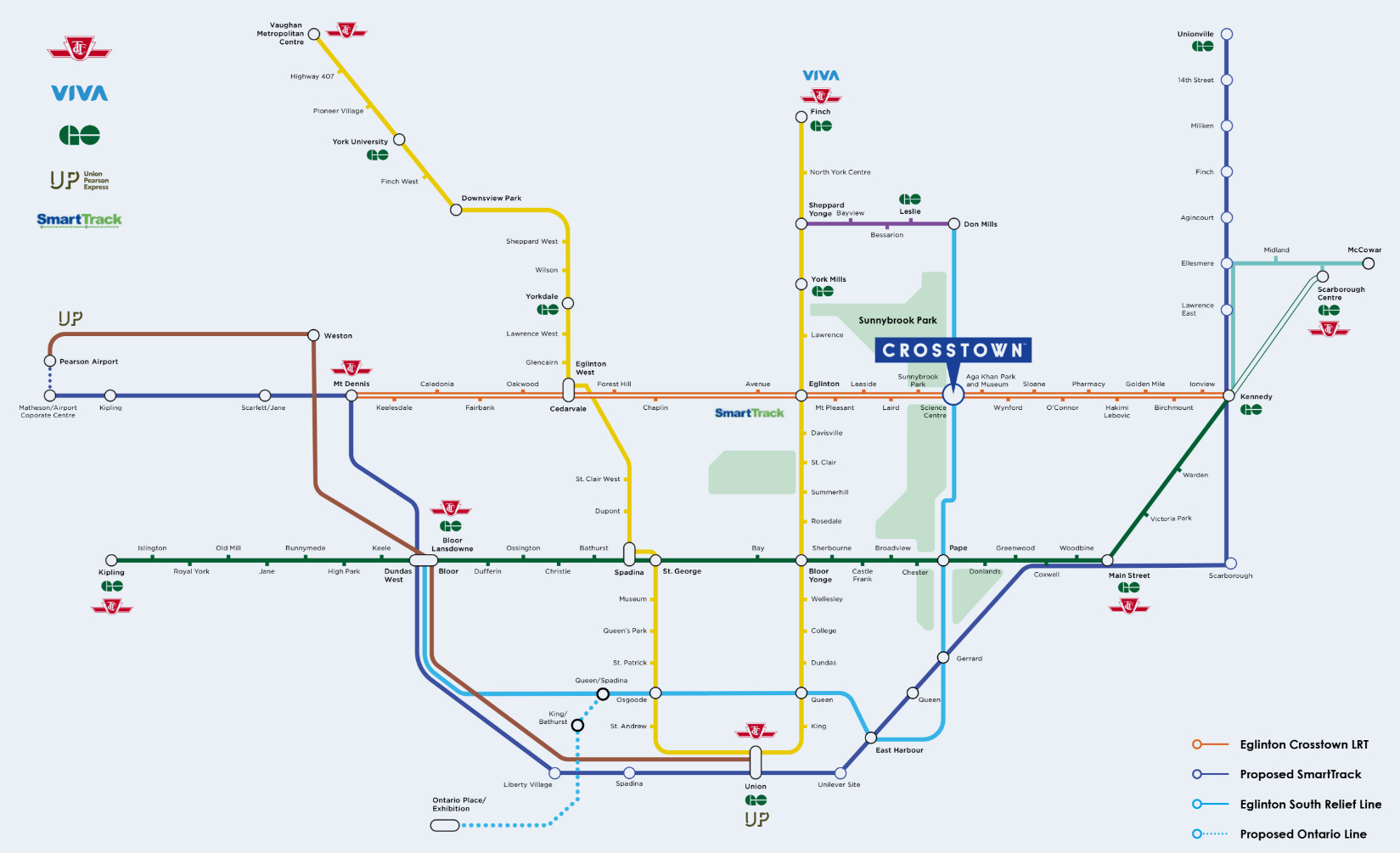 Right in the middle of the route is the new Science Centre station on the southwest corner of Eglinton and Don Mills. This ensures that anyone who lives, works or visits the Crosstown community will enjoy easy access to every corner of Toronto. Crosstown's office towers on Don Mills Rd. provide convenient underground access to the Science Centre station. Also proposed to utilize this station is the subway South Relief Line that will connect to Union Station.
And, with the new LRT line connecting to Eglinton station, you can efficiently get to Union Station and its GO transit routes, Via Rail trains, and Union Pearson Express trains to Pearson Airport. For the future, the Crosstown LRT line is proposed to run directly to Pearson Airport. Other proposed transit lines include the Waterfront line that would link to Ontario Place, and the SmartTrack line linking Union station with Liberty Village, Dundas West station, and the Airport Corporate Centre.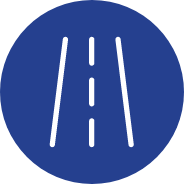 By car
CF Shops
AT

Don Mills

4 min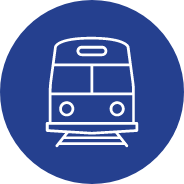 By Transit
yonge and eglinton
5 stops
Yonge-Dundas Square
13 stops
Mount Dennis
STATION
Keelesdale
STATION
Caledonia
STATION
Fairbank
STATION
Oakwood
STATION
Cedarvale
STATION
Forest Hill
STATION
Chaplin
STATION
Avenue
STATION
Eglinton
STATION
Mount Pleasant
STATION
LEASIDE
STATION
LAIRD
STATION
SUNNYBROOK
PARK STATION
SCIENCE CENTRE
STATION
AGA KHAN PARK
& MUSEUM STATION
WYNFORD
STATION
SLOANE
STATION
O'Connor
STATION
Pharmacy
STATION
Hakimi Lebovic
STATION
Golden Mile
STATION
Birchmount
STATION
Ionview
STATION
Kennedy
STATION
WEST
< SWIPE TO EXPLORE THE LRT LINE >
EAST
crosstown gallery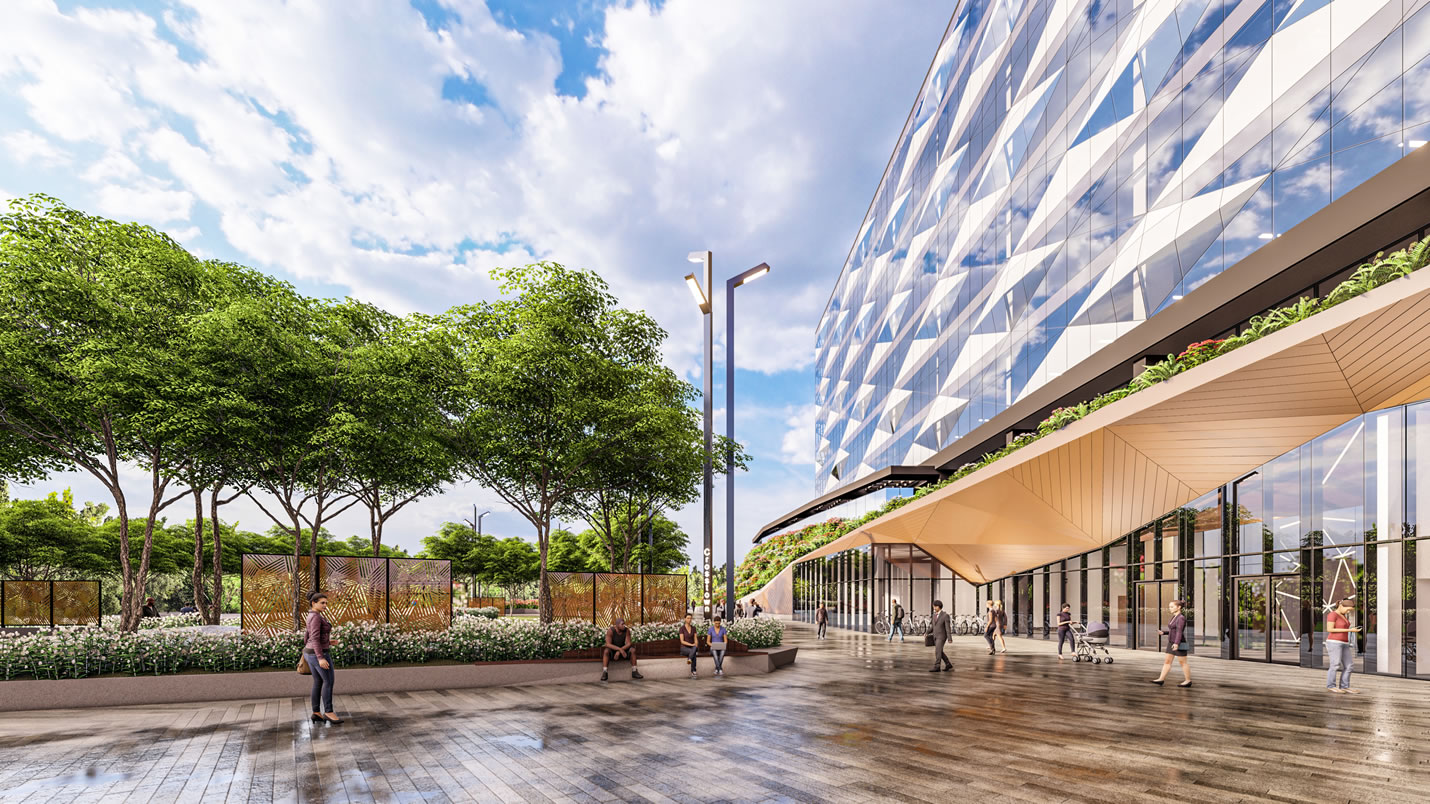 Crosstown Hub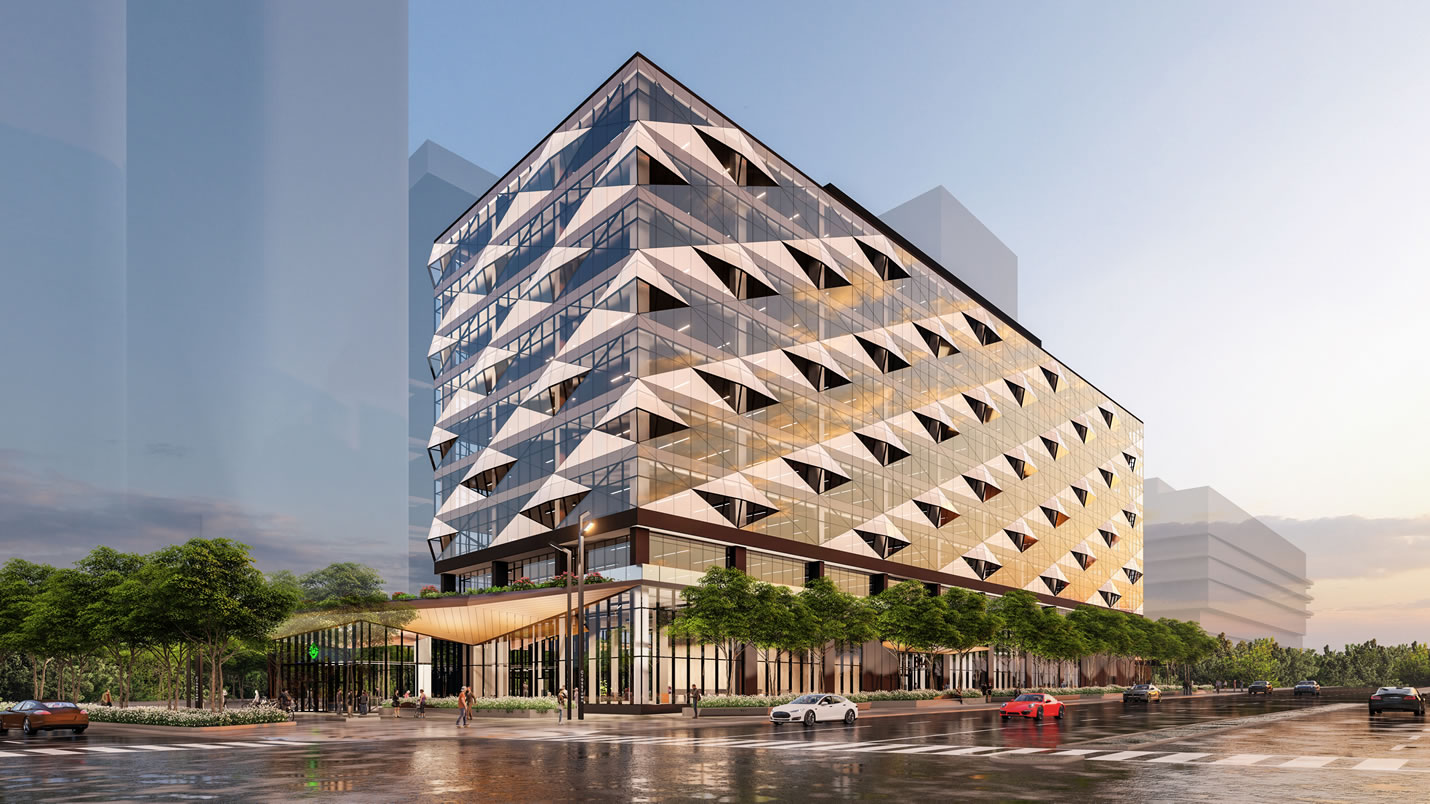 Crosstown Place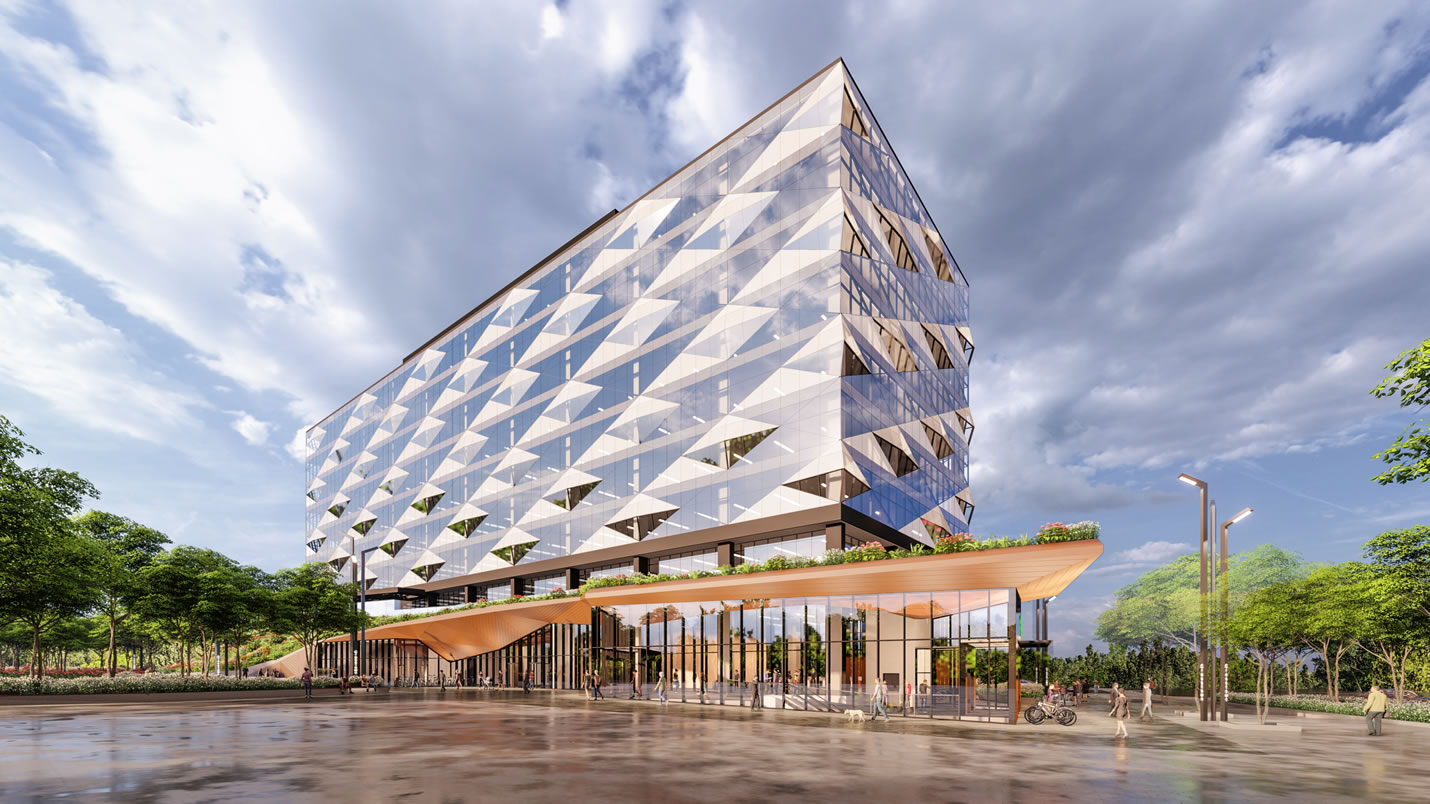 Crosstown Hub Retail Space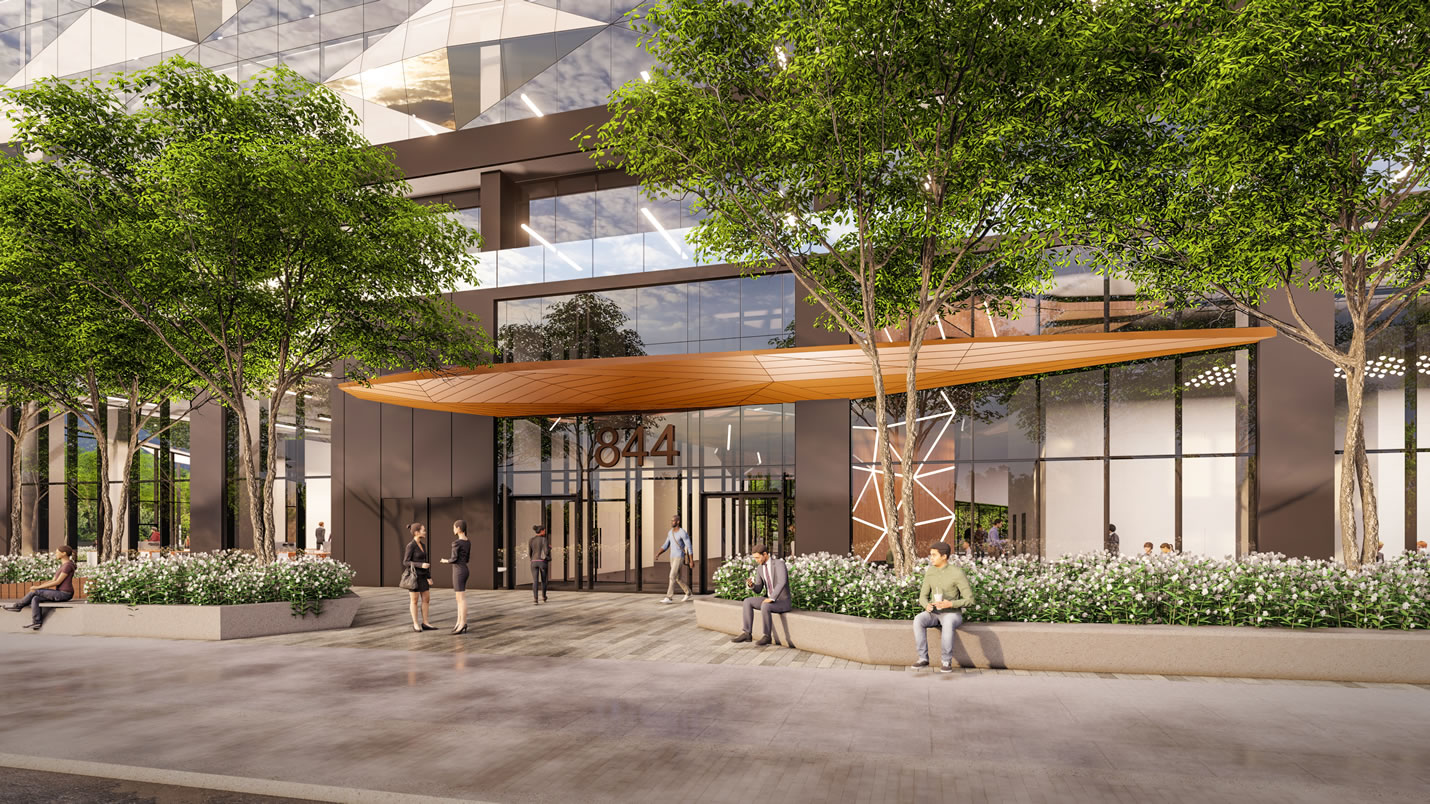 Crosstown Place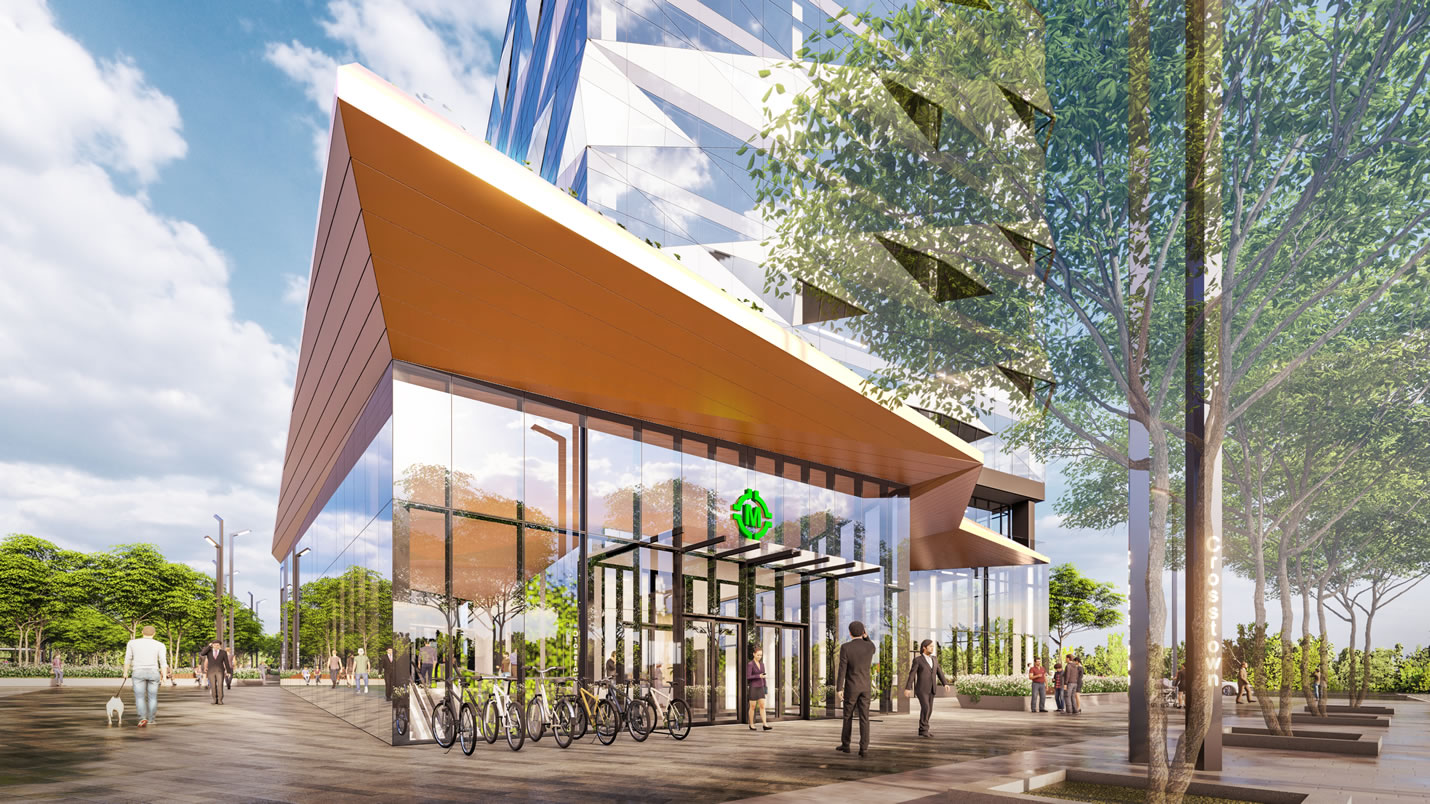 Crosstown Hub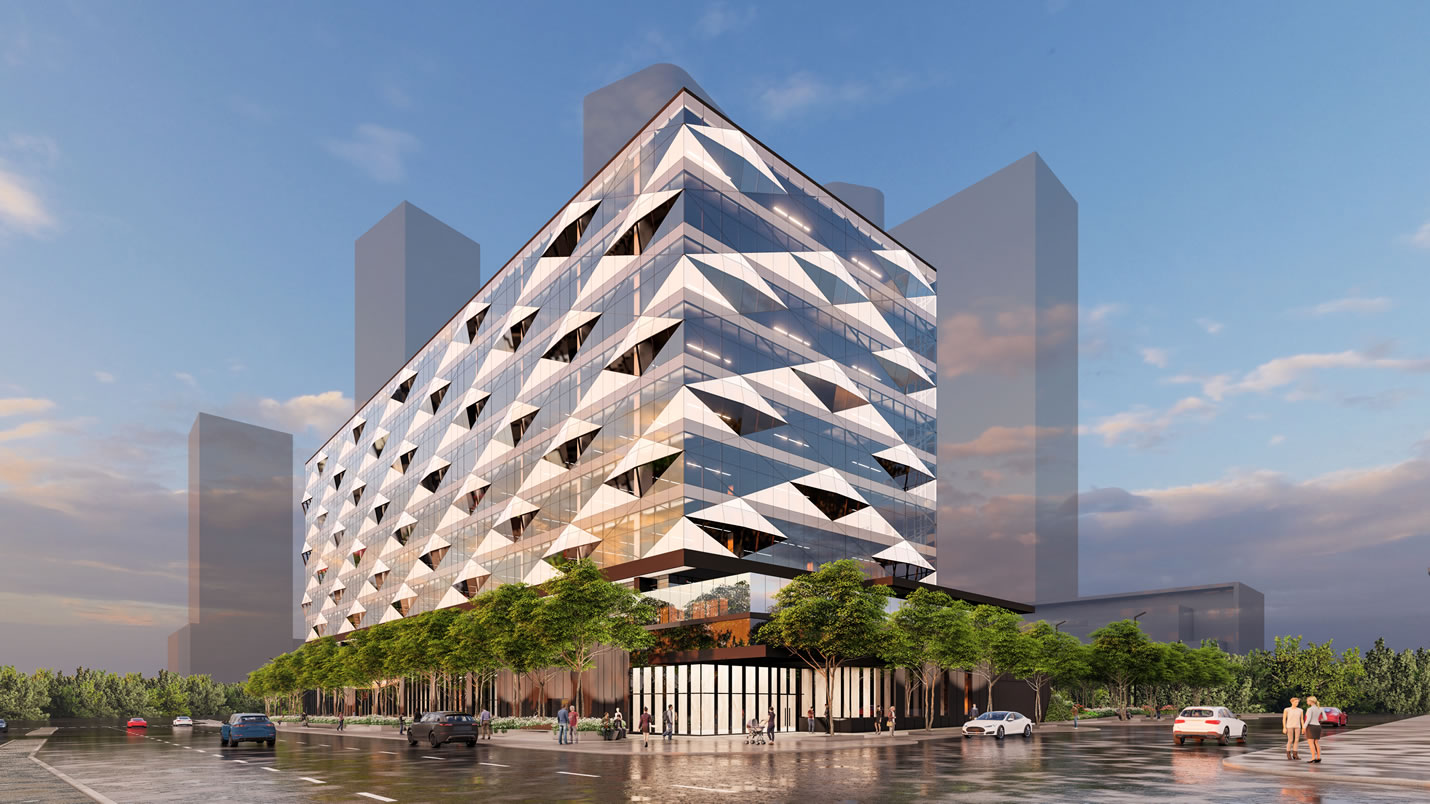 Crosstown Place View From Don Mills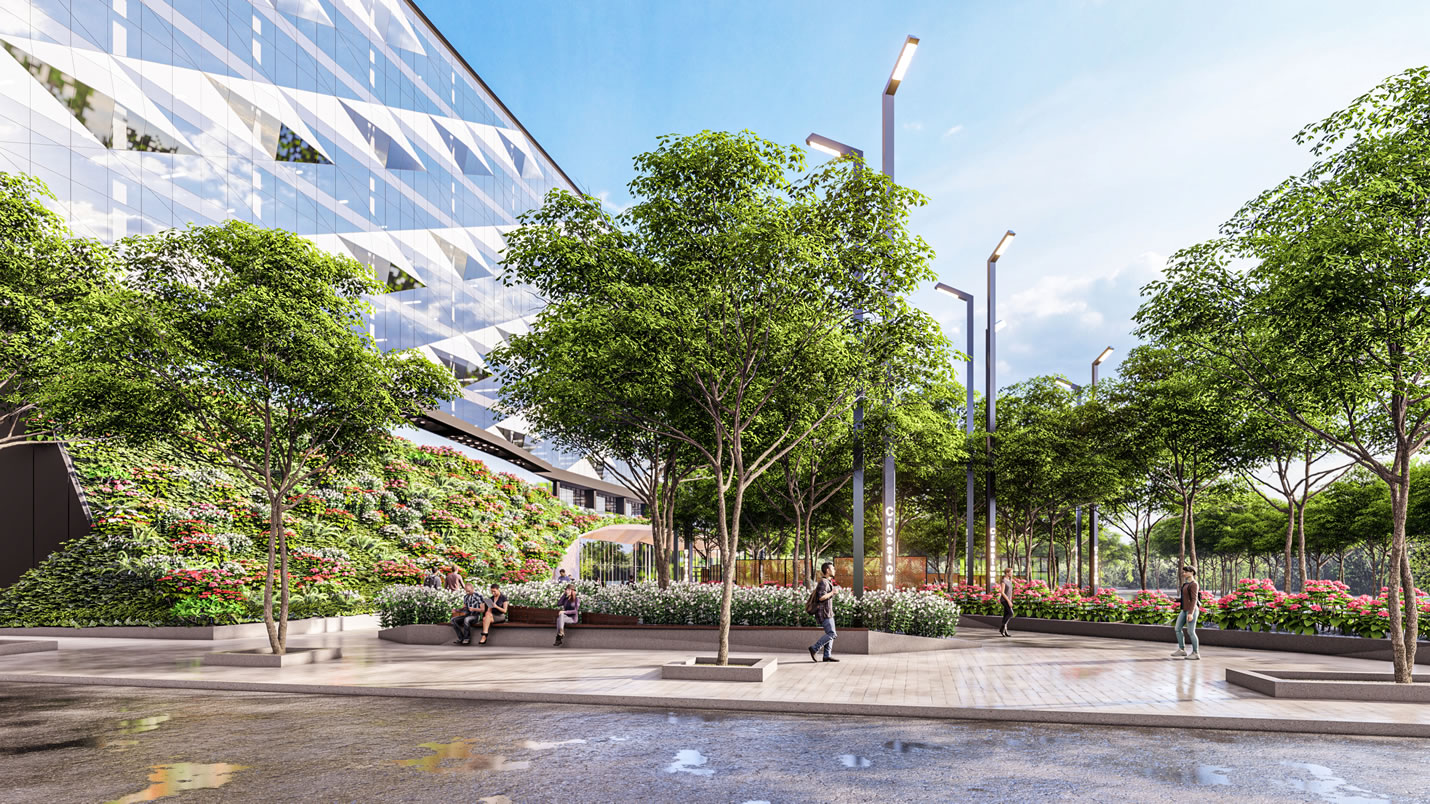 Crosstown Hub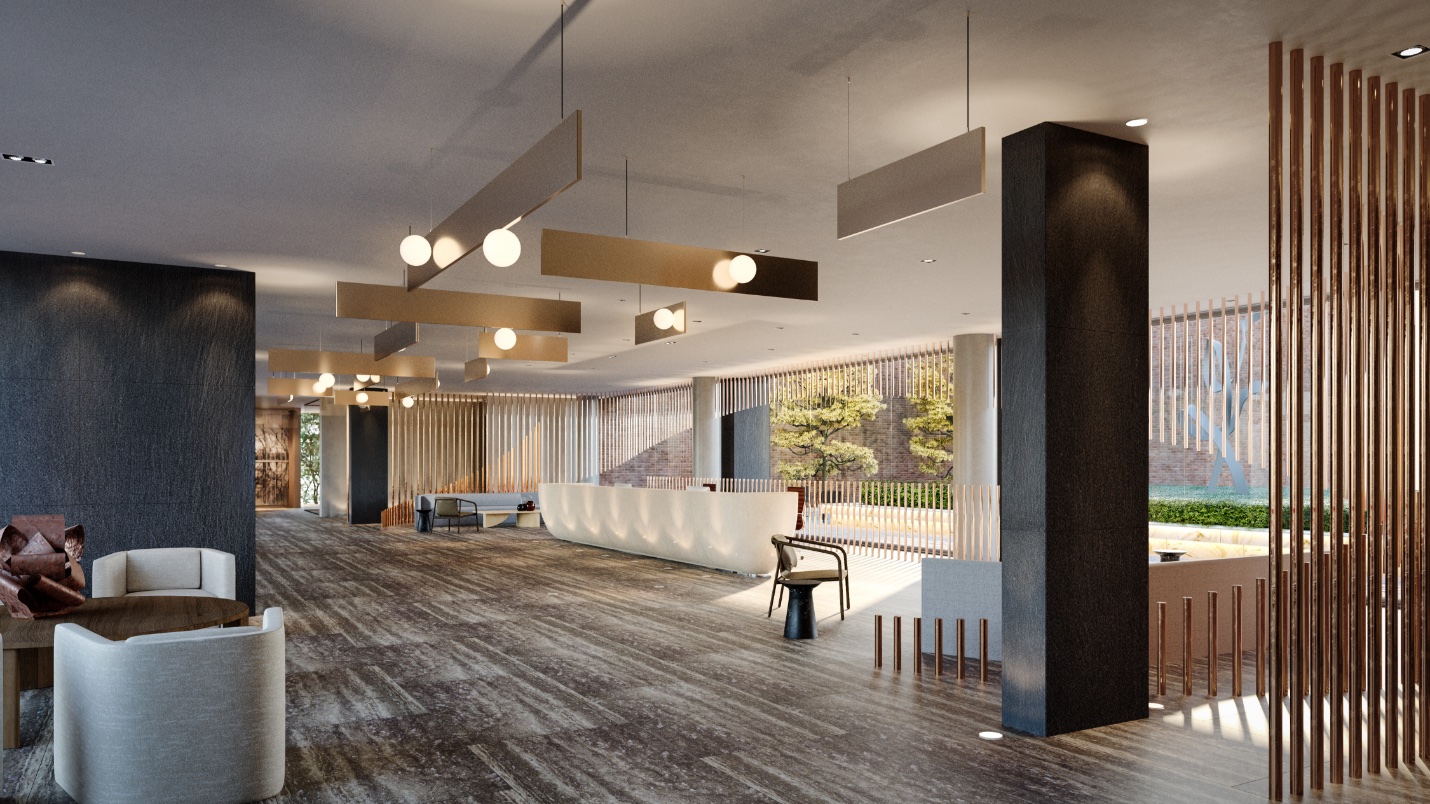 Lobby - One Crosstown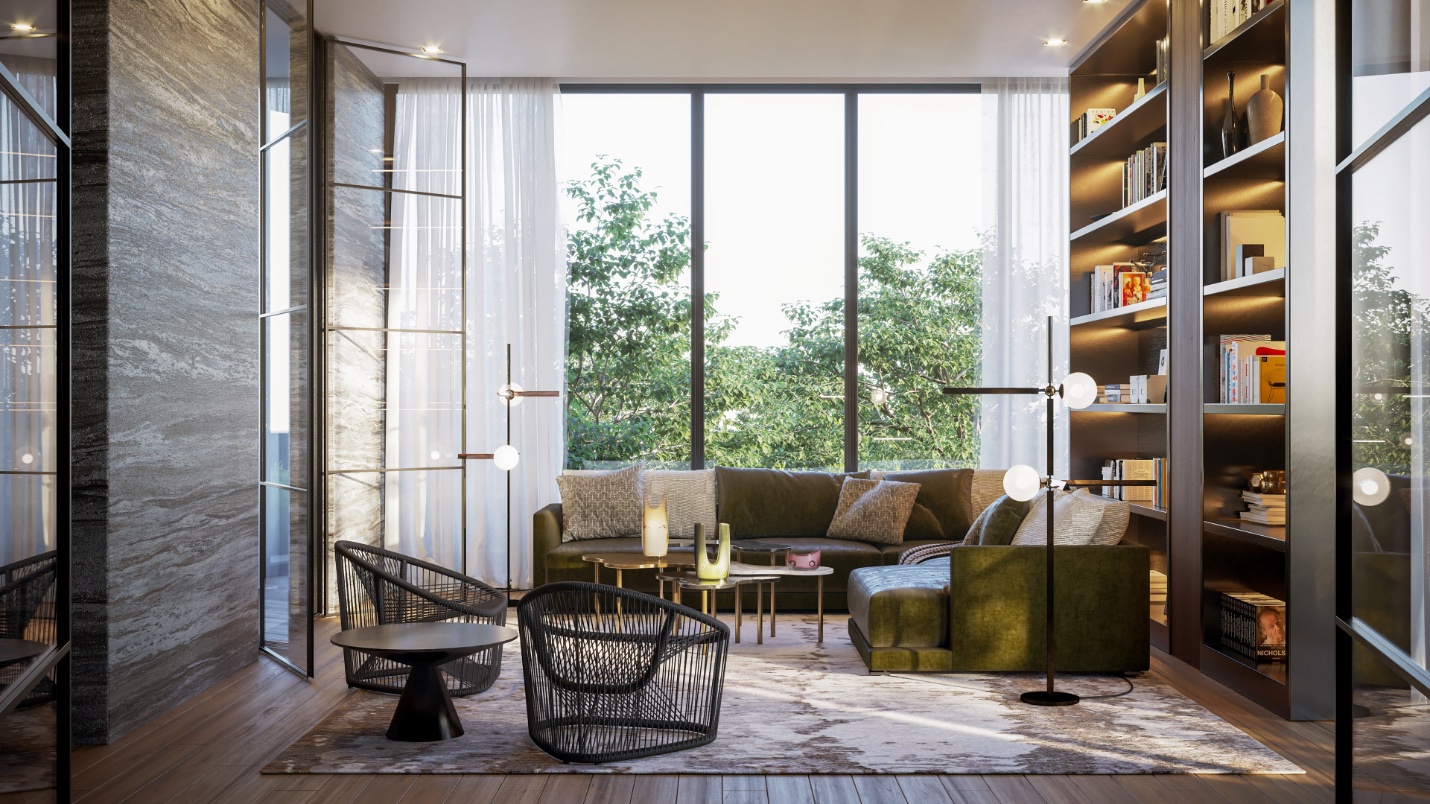 Bar Lounge - One Crosstown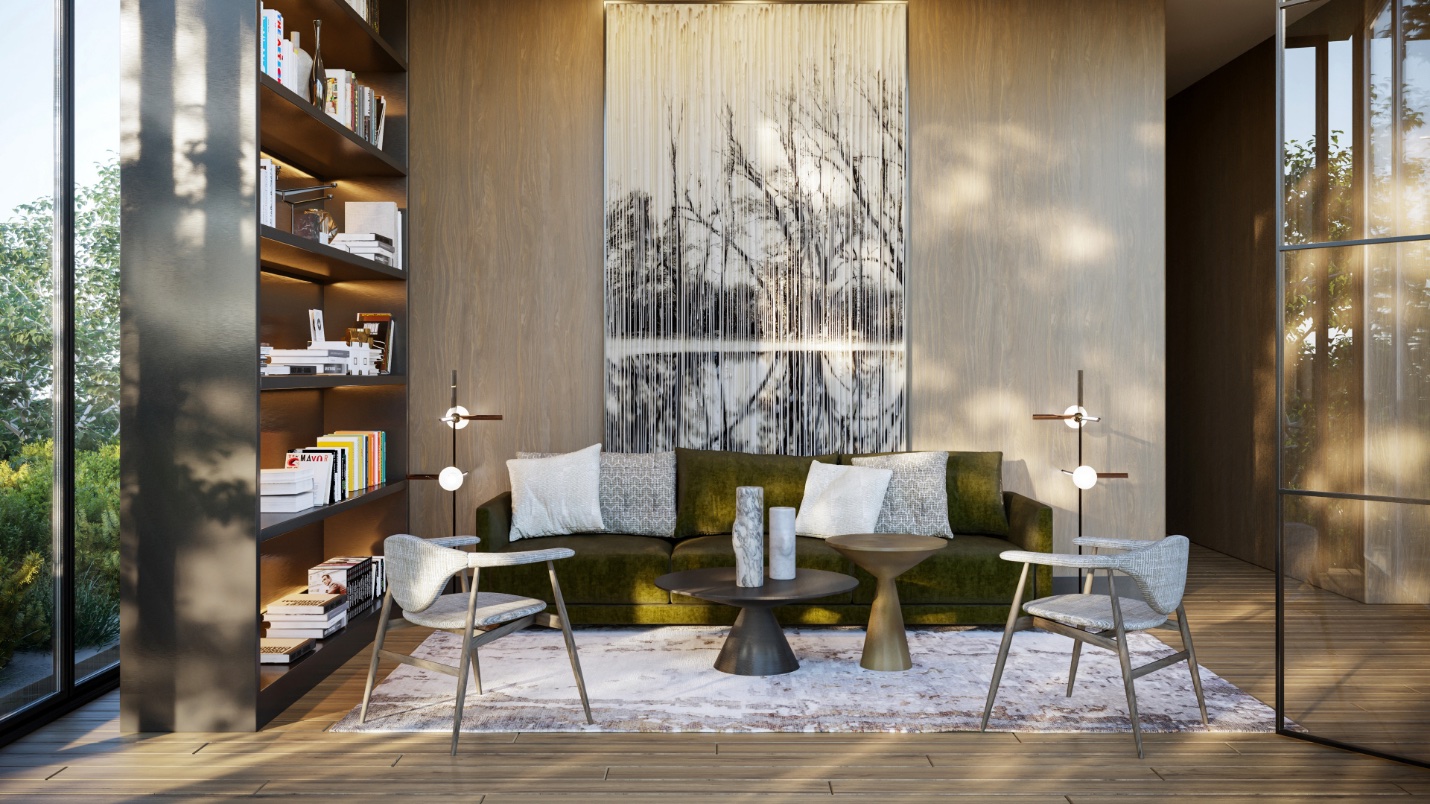 Bar Lounge - One Crosstown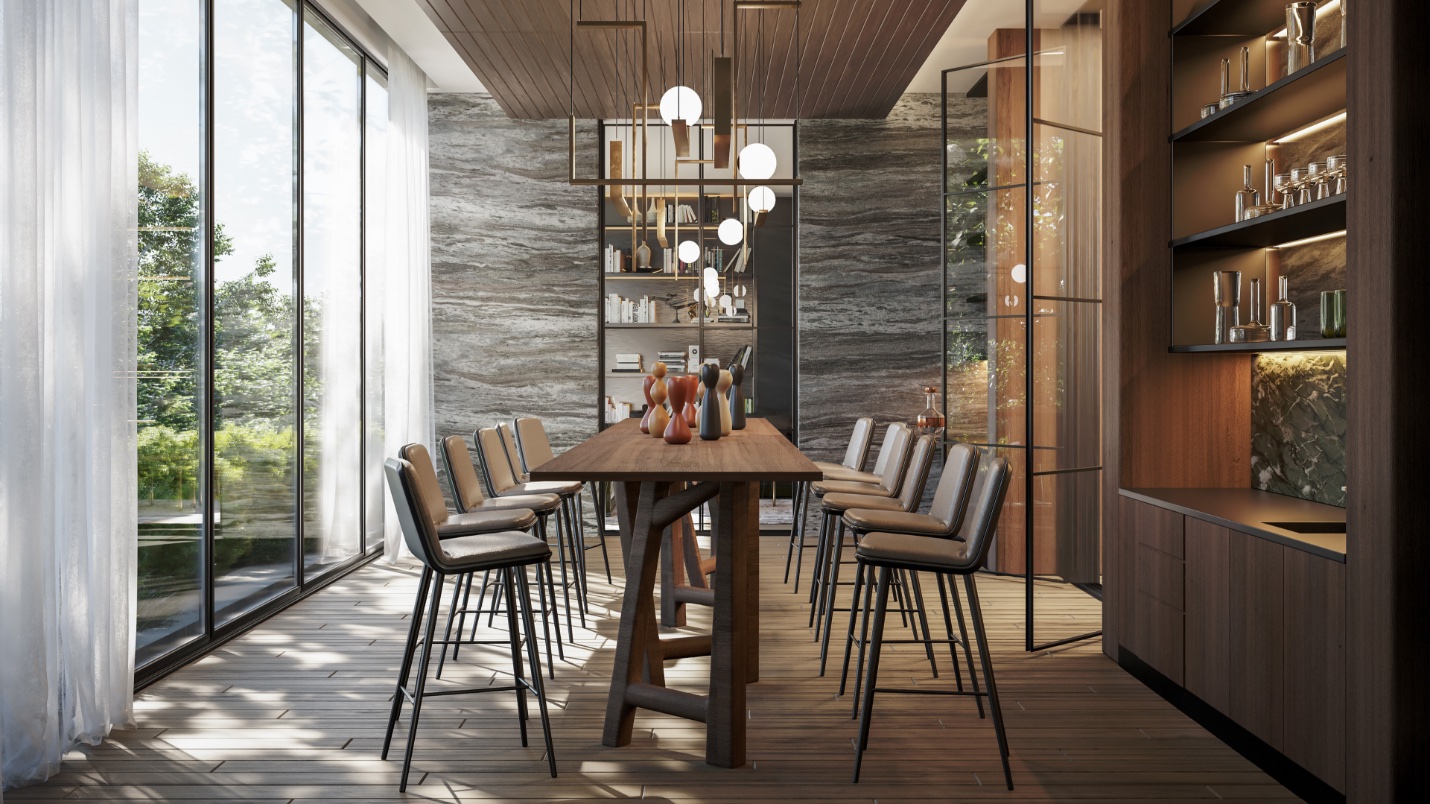 Bar - One Crosstown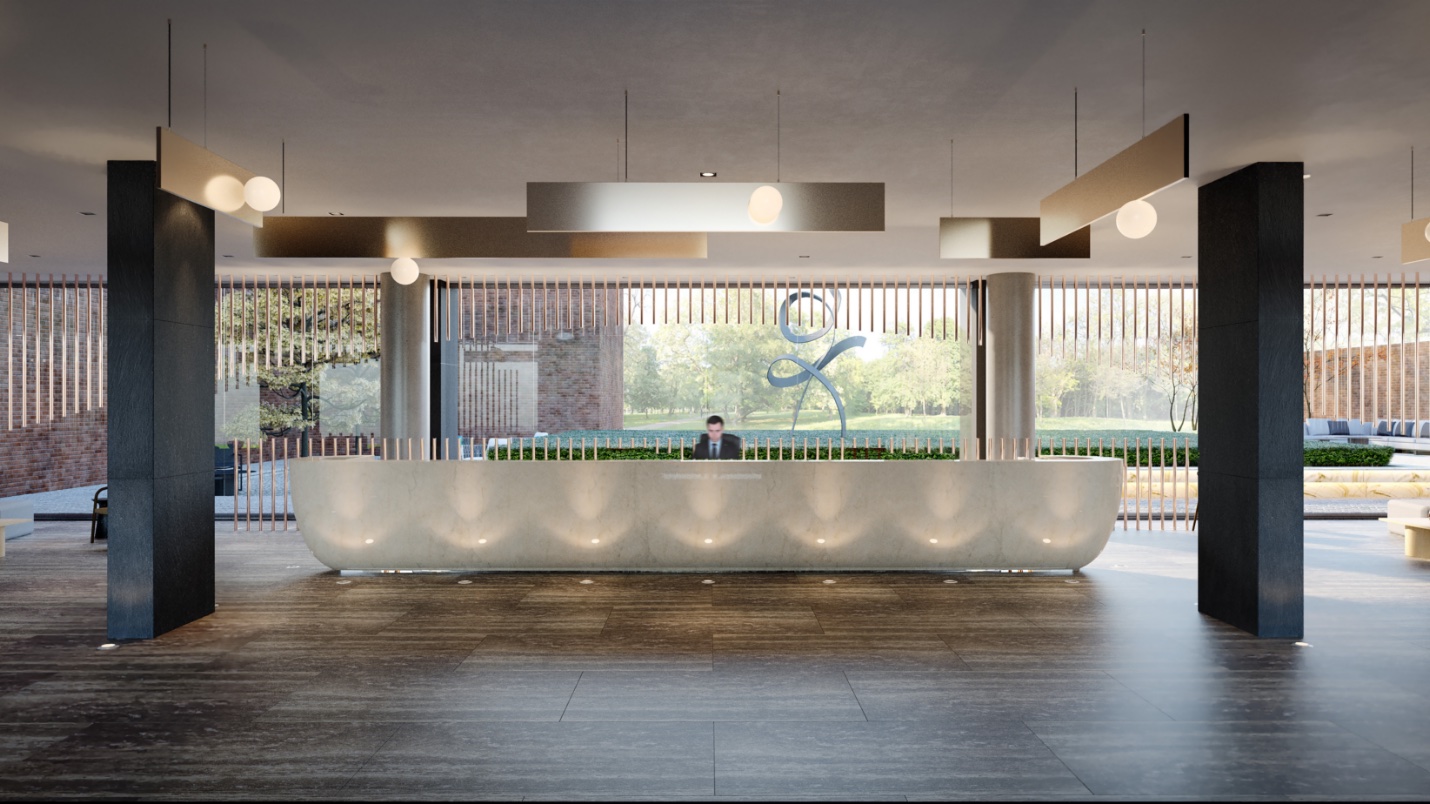 Lobby - One Crosstown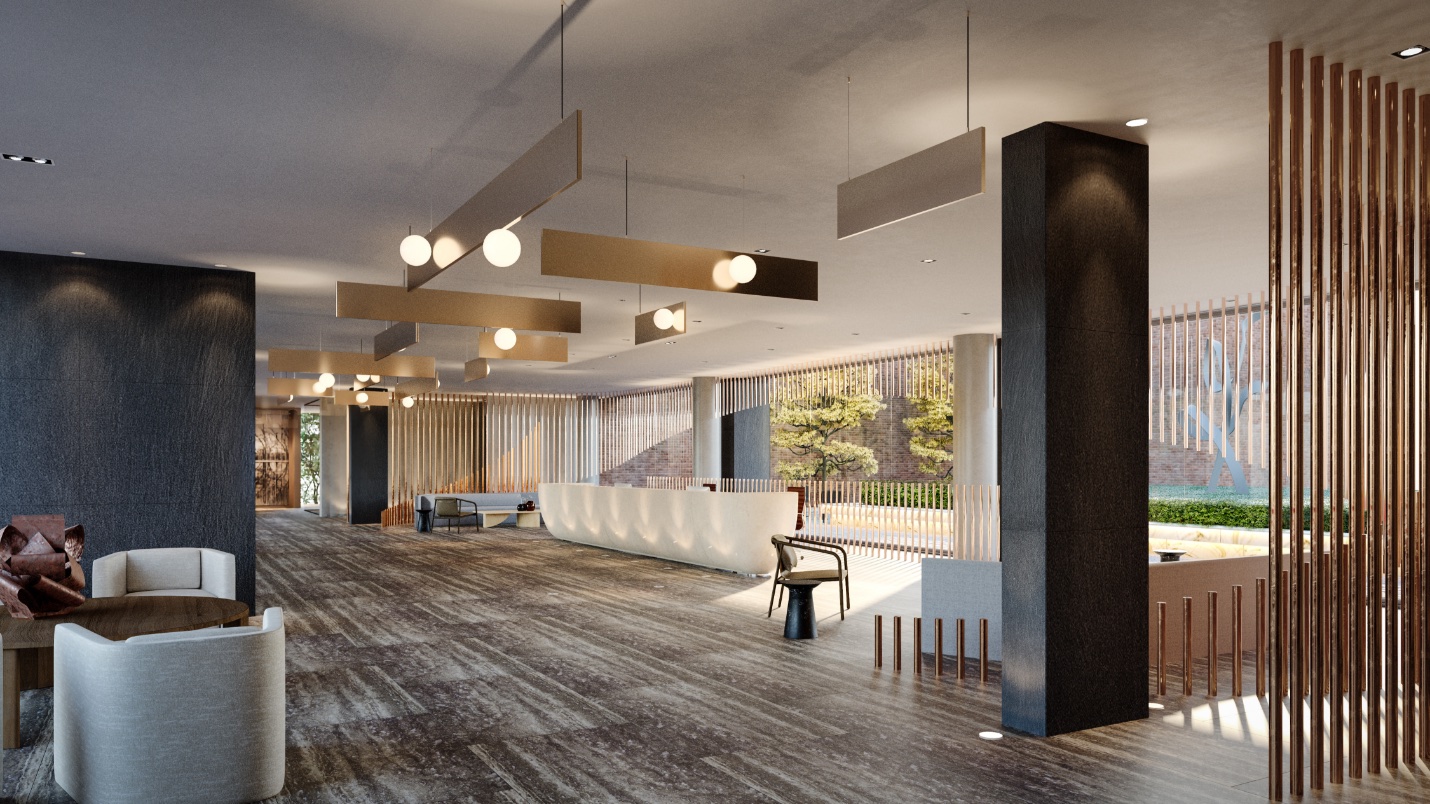 Lobby - One Crosstown
Terrace - One Crosstown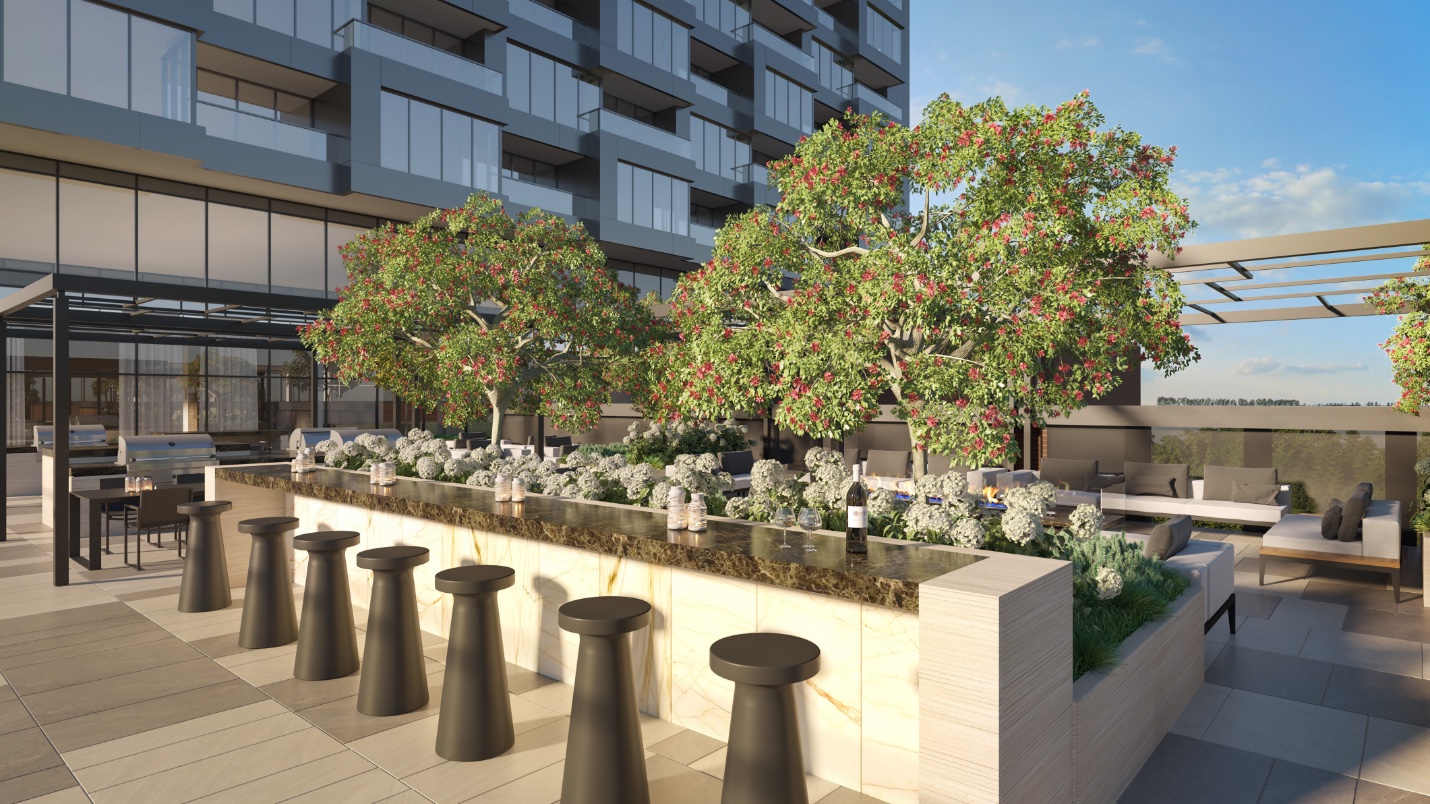 Terrace - One Crosstown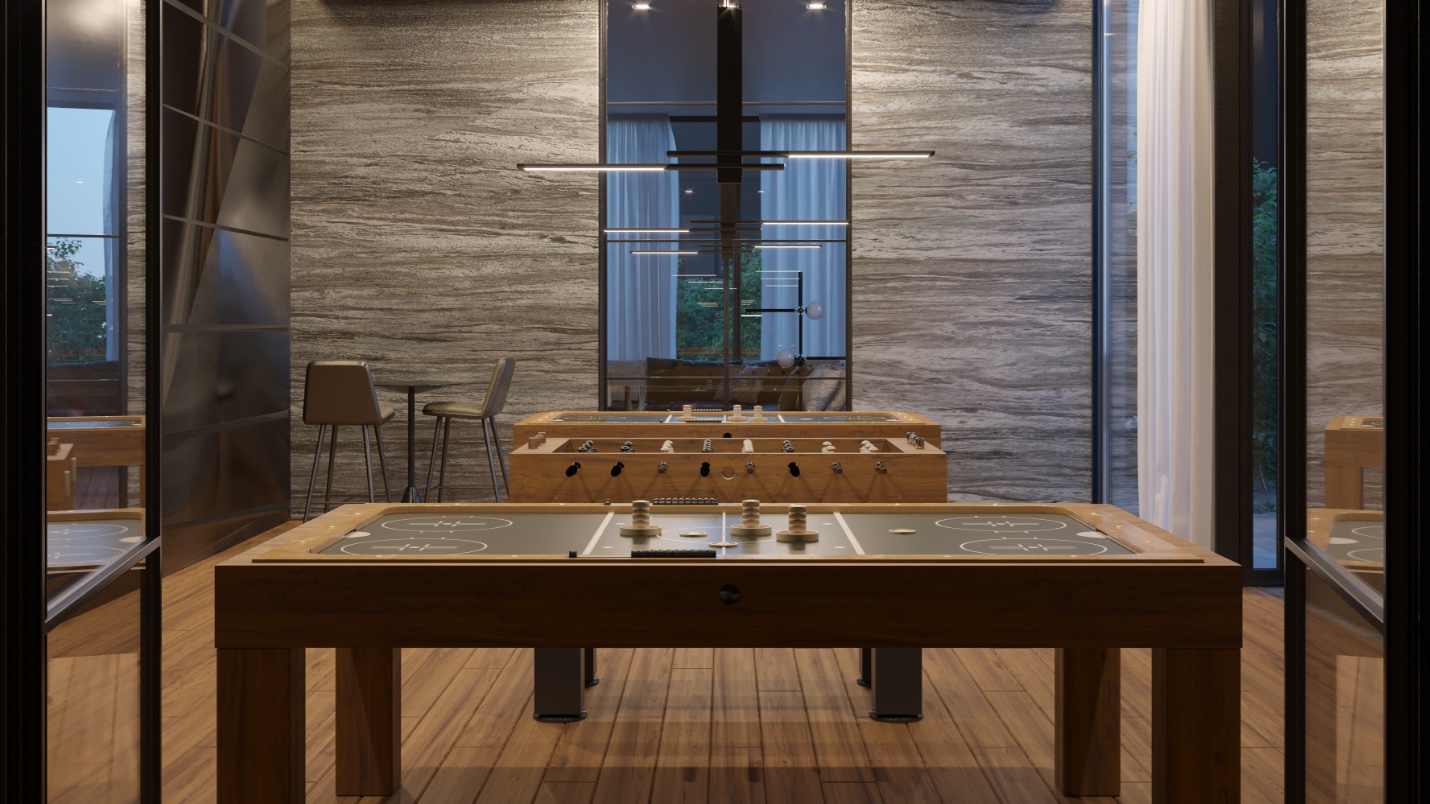 Games Room - One Crosstown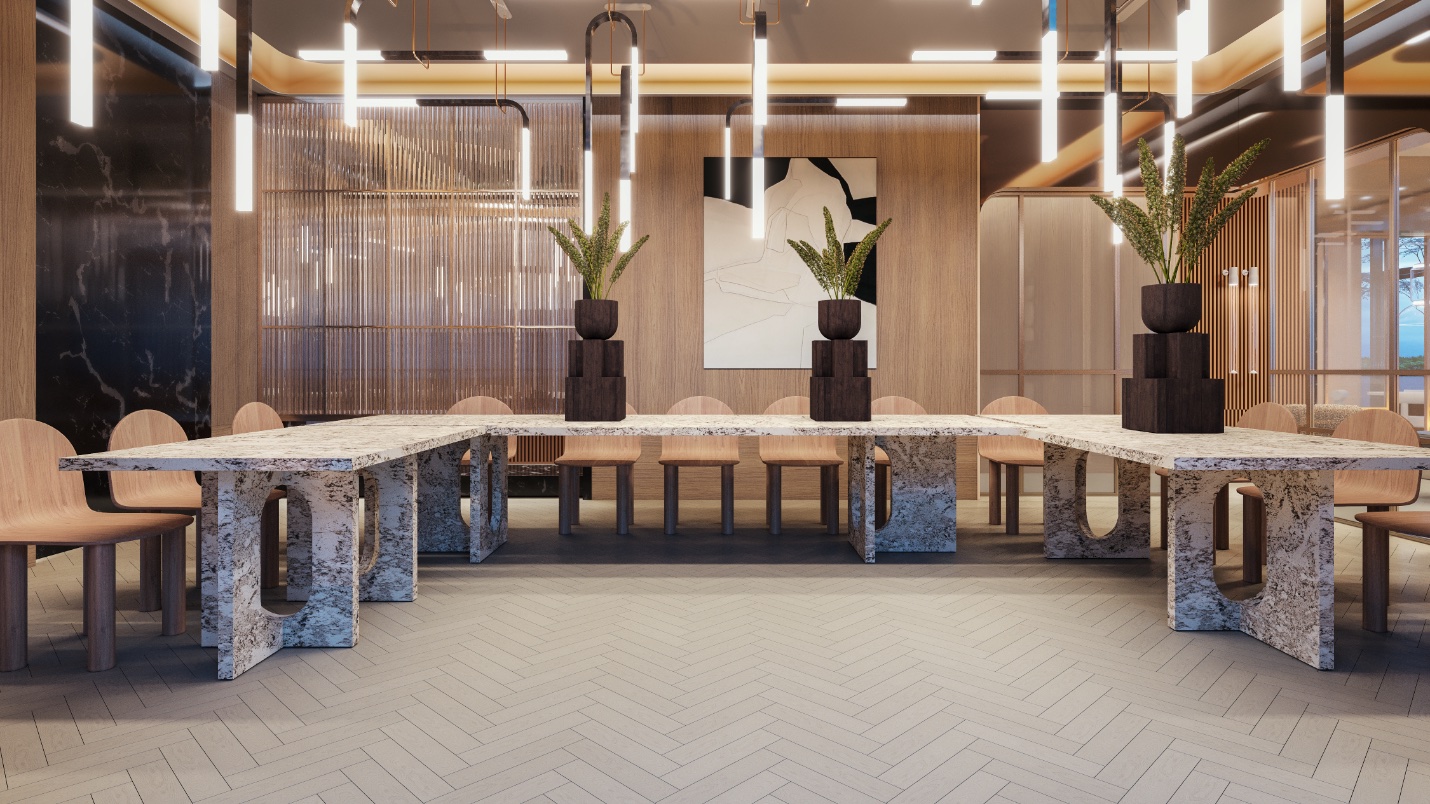 Dining - Crosstown III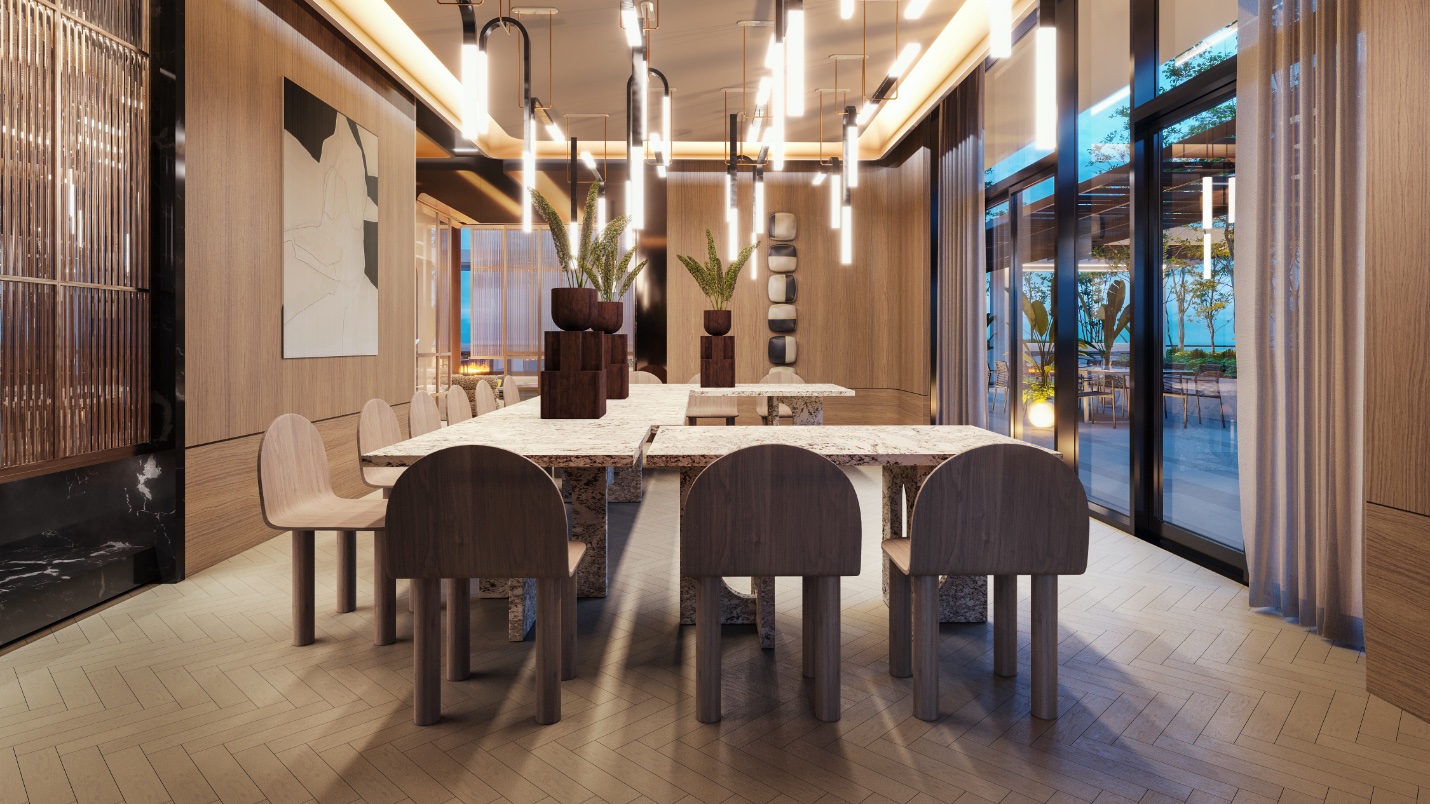 Dining - Crosstown III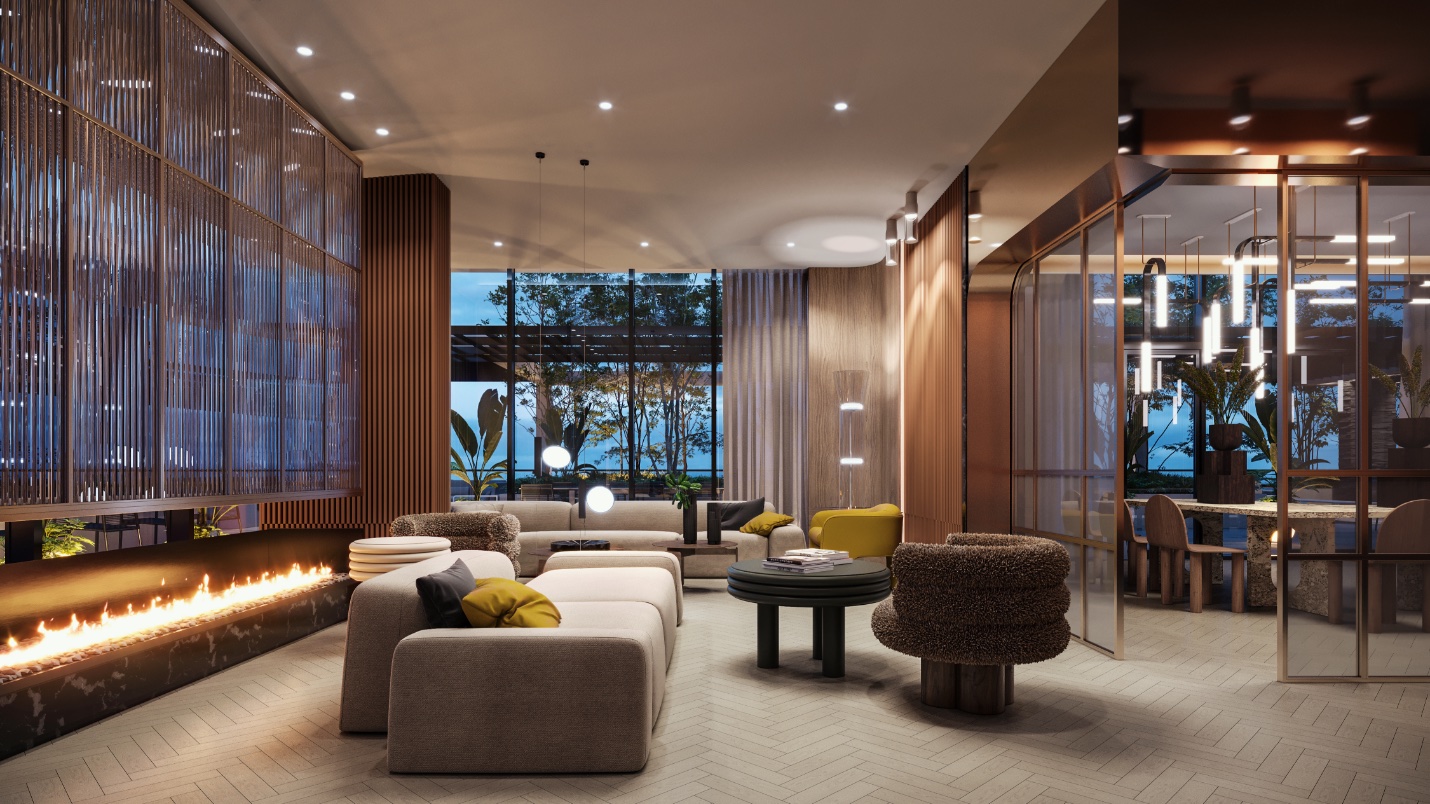 Lounge - Crosstown III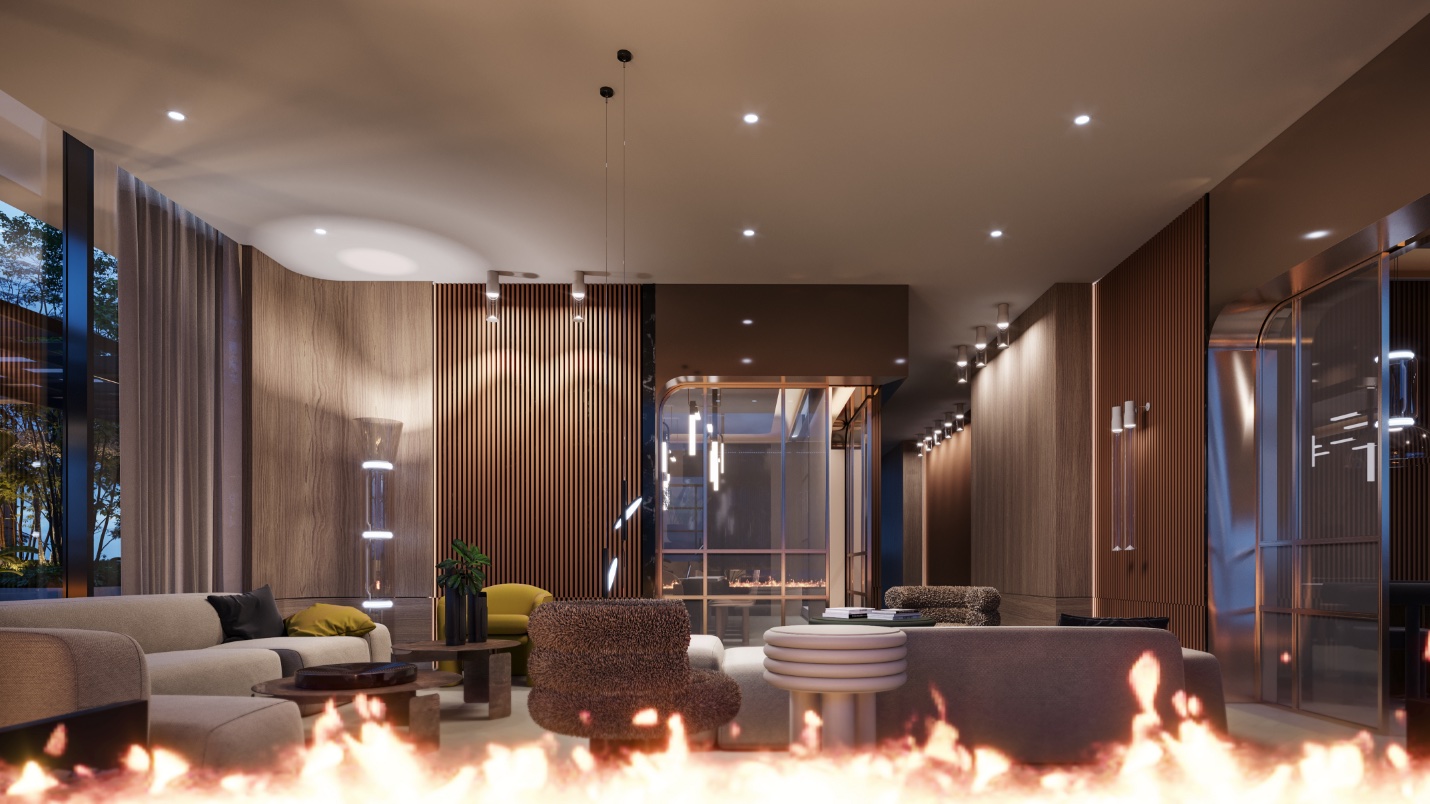 Lounge - Crosstown III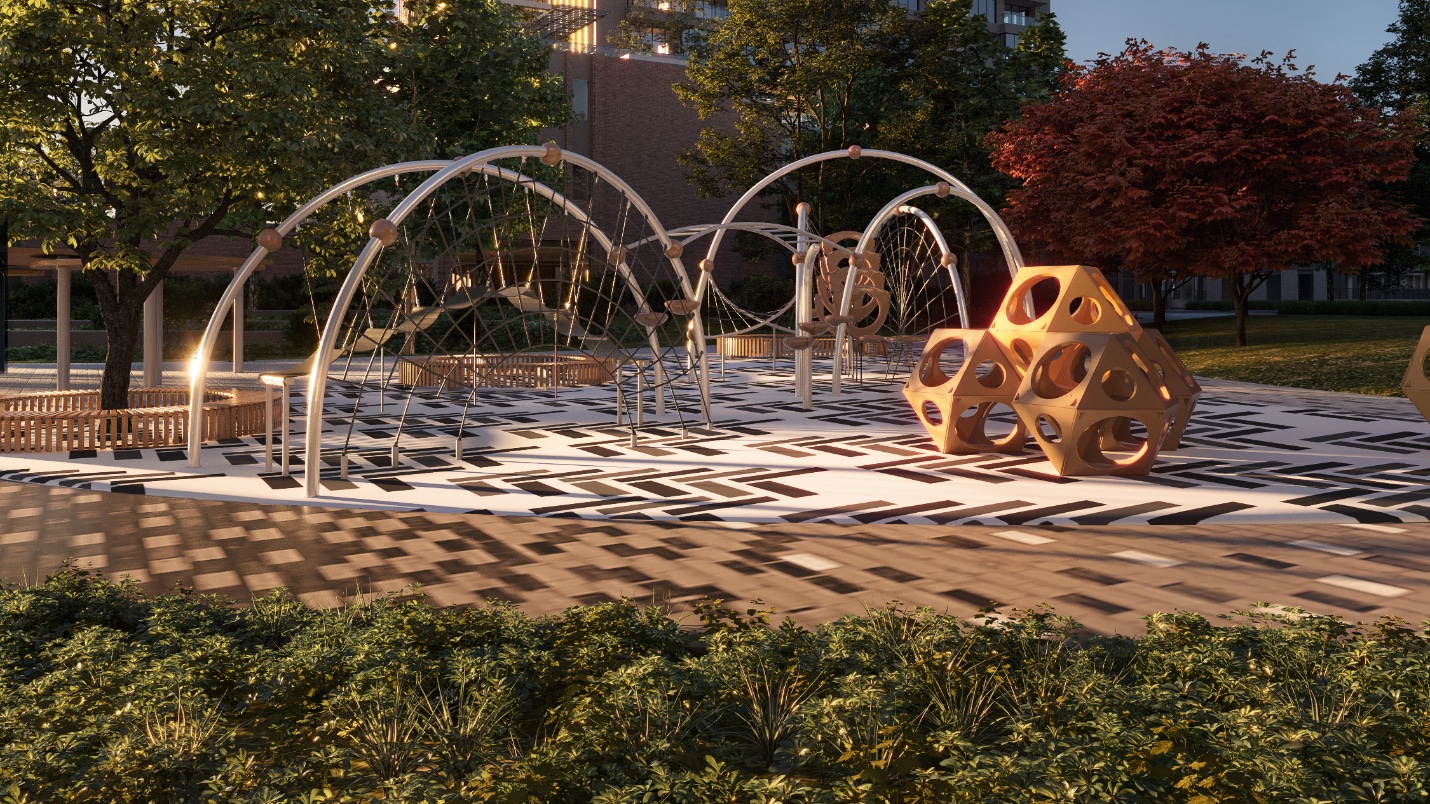 Park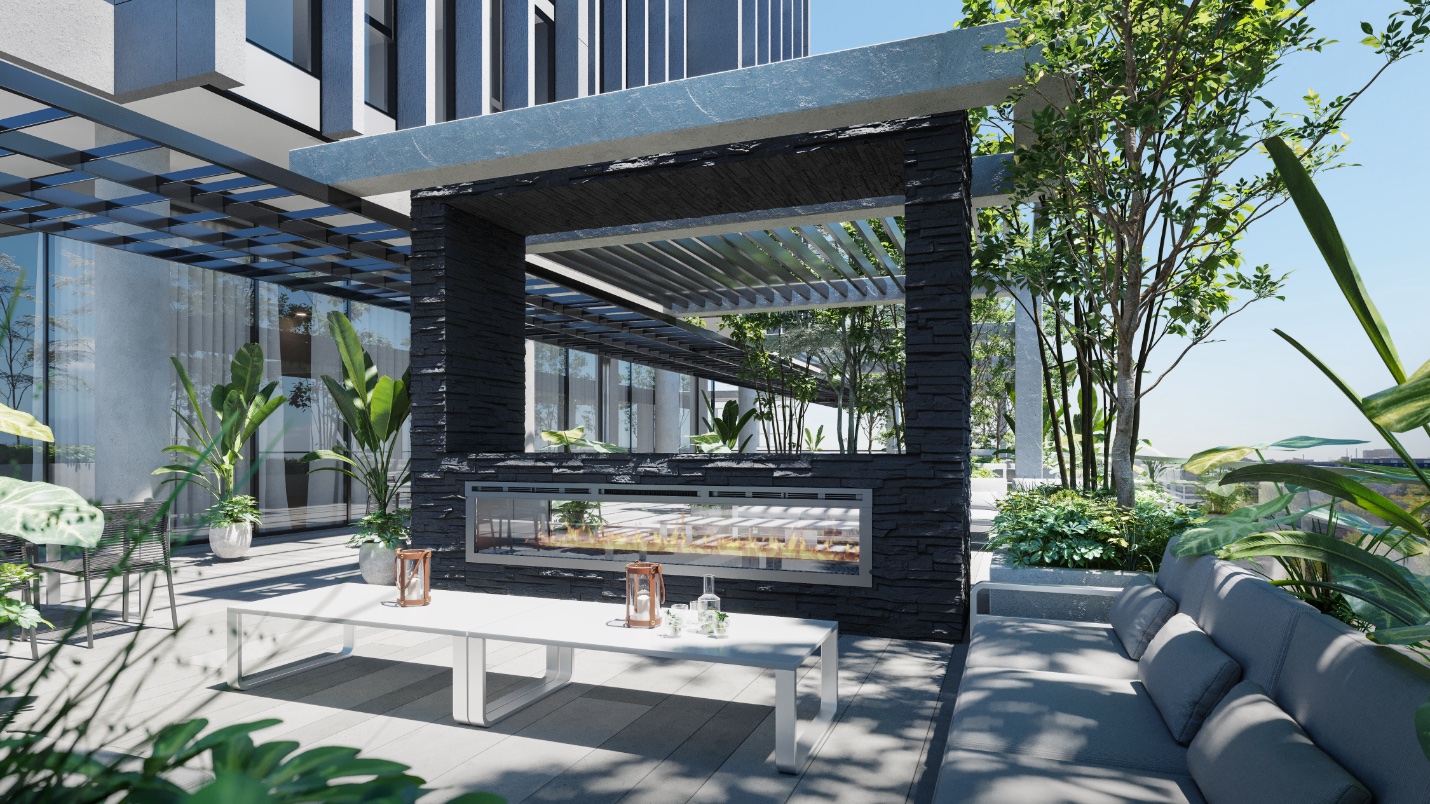 Terrace Day - Crosstown III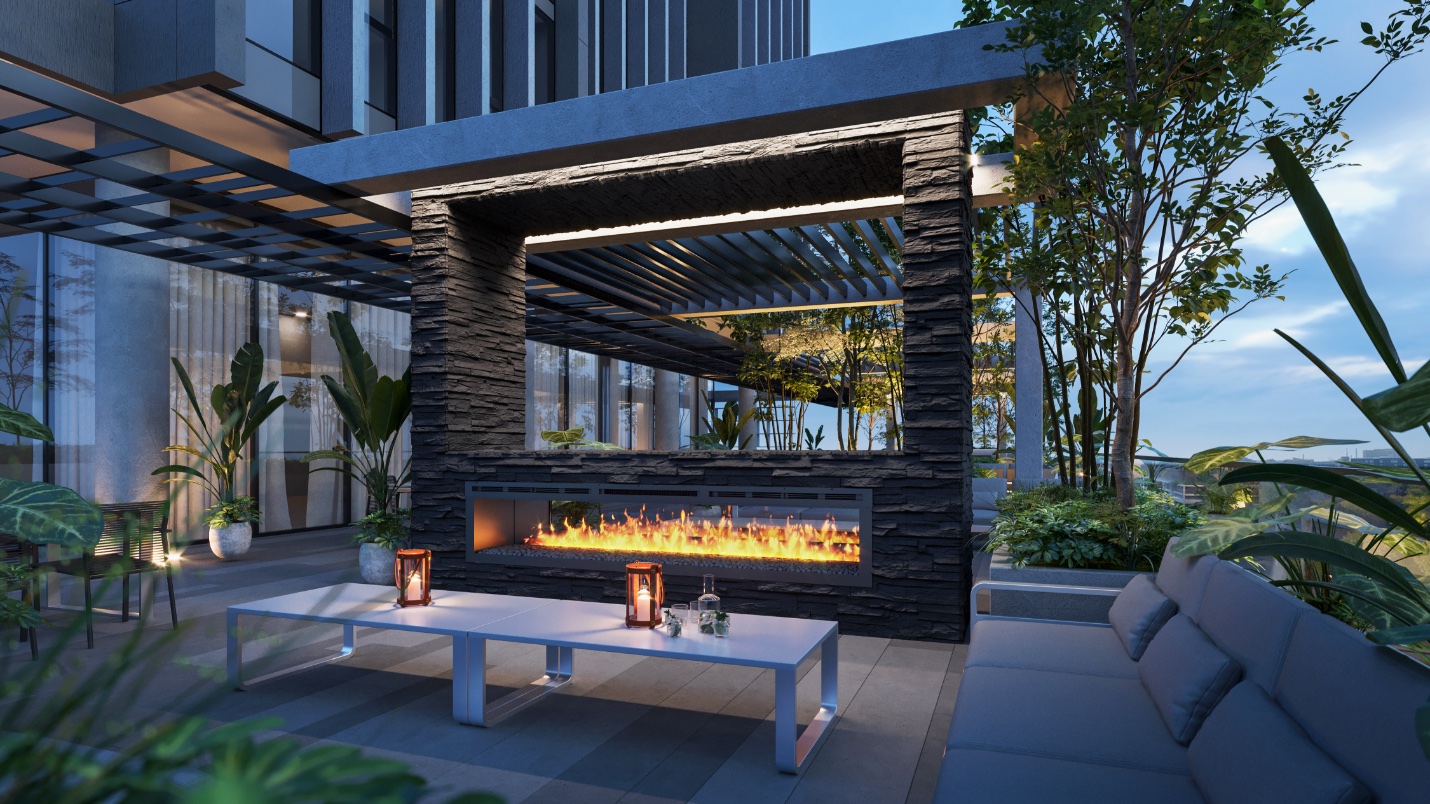 Terrace Dusk - Crosstown III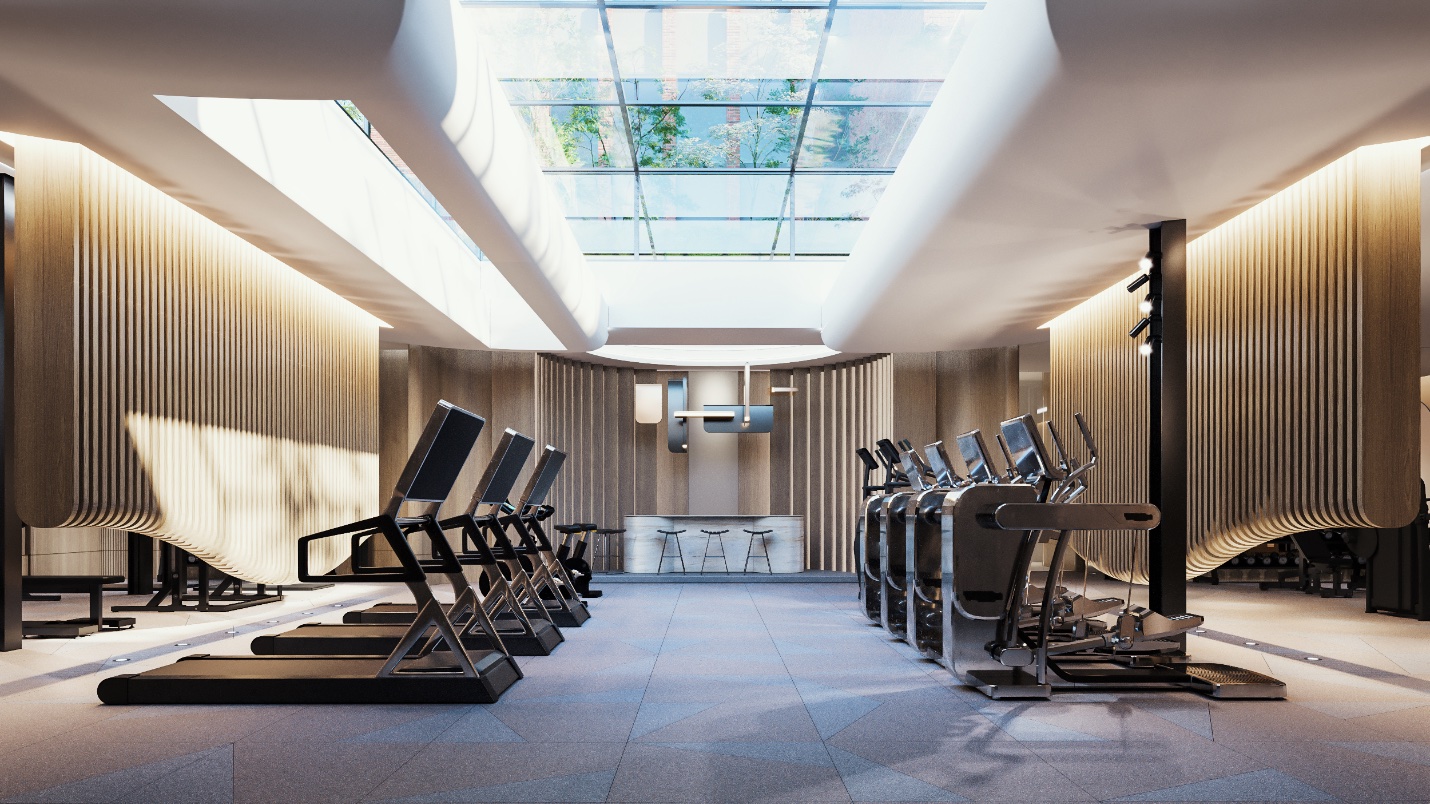 Gym - Crosstown III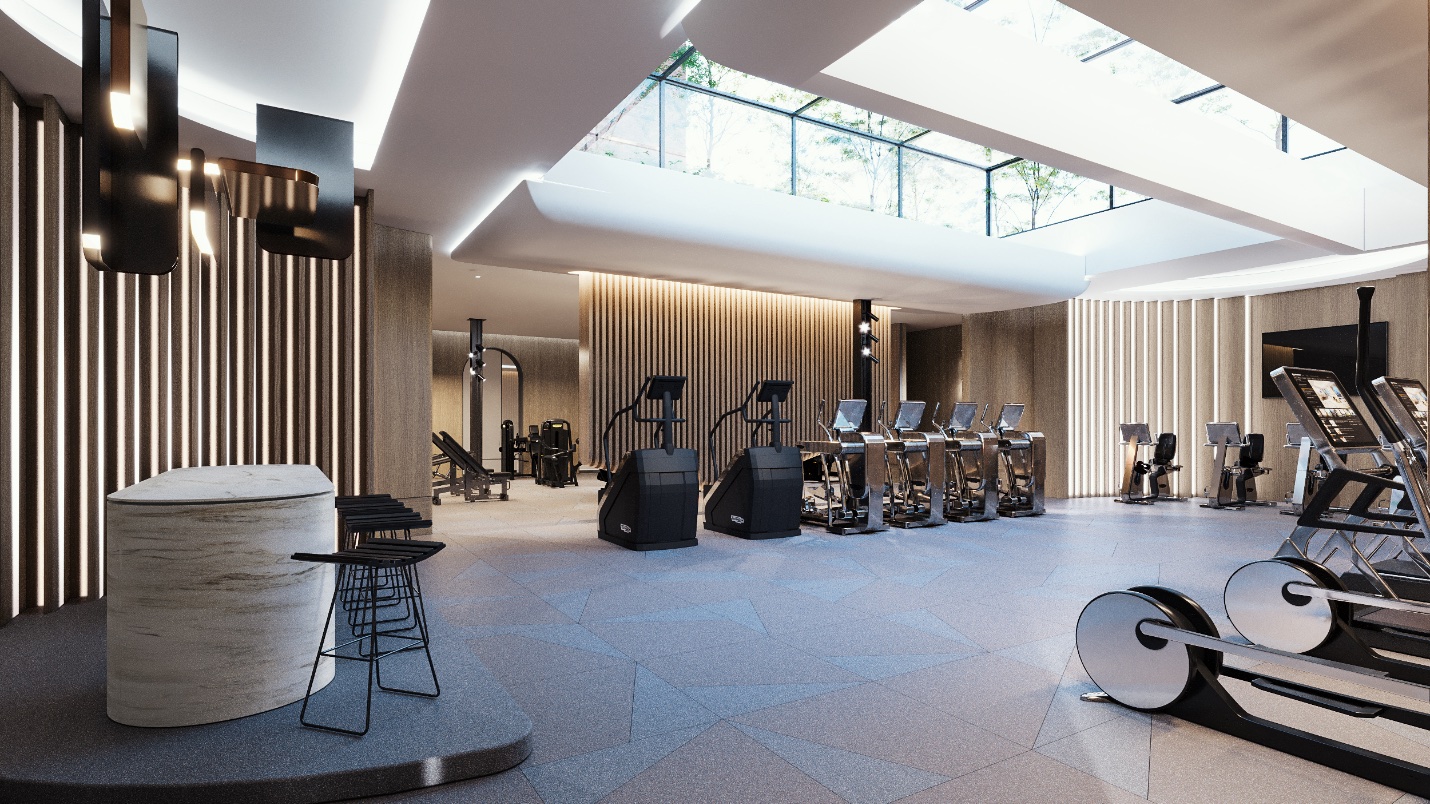 Gym - Crosstown III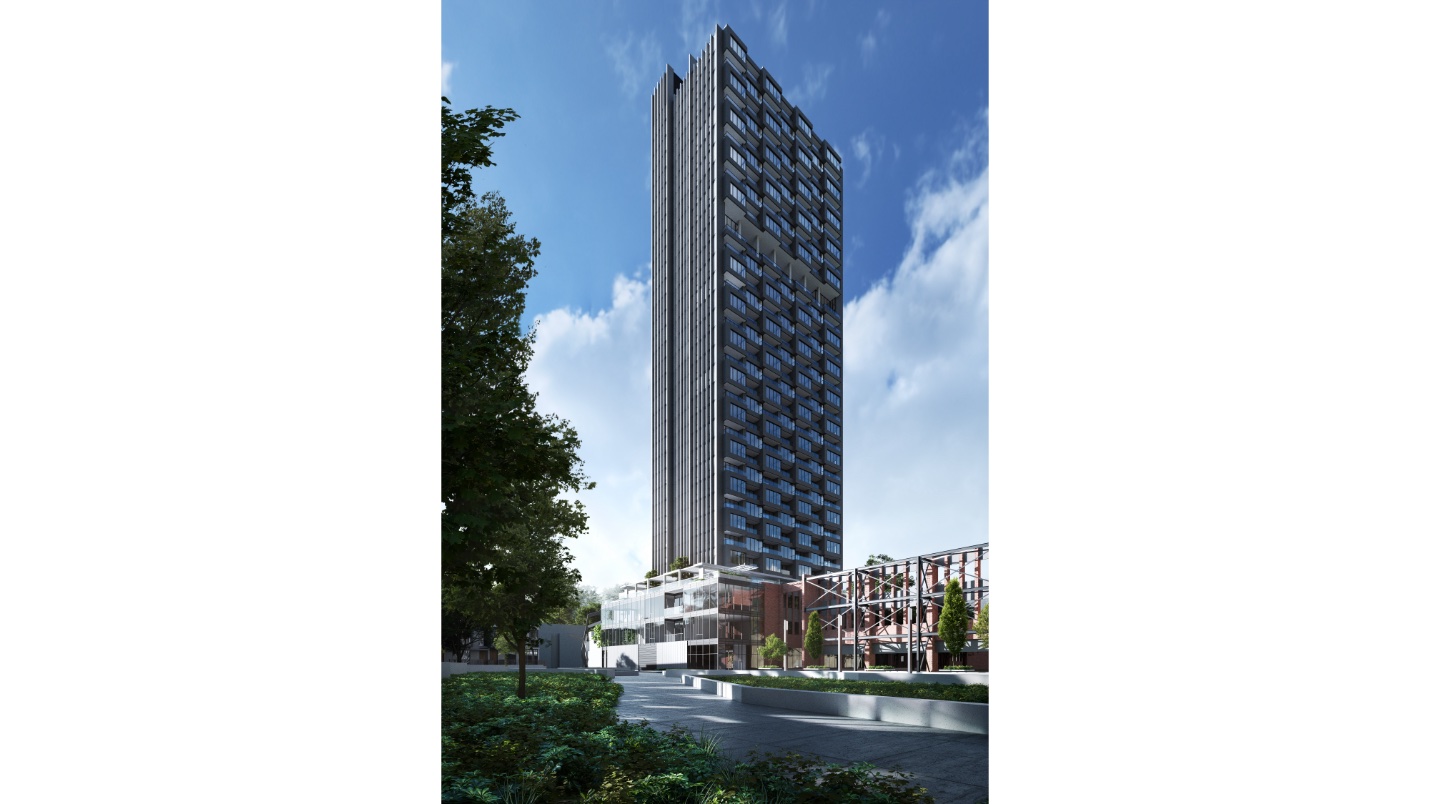 Tower 3 - Crosstown III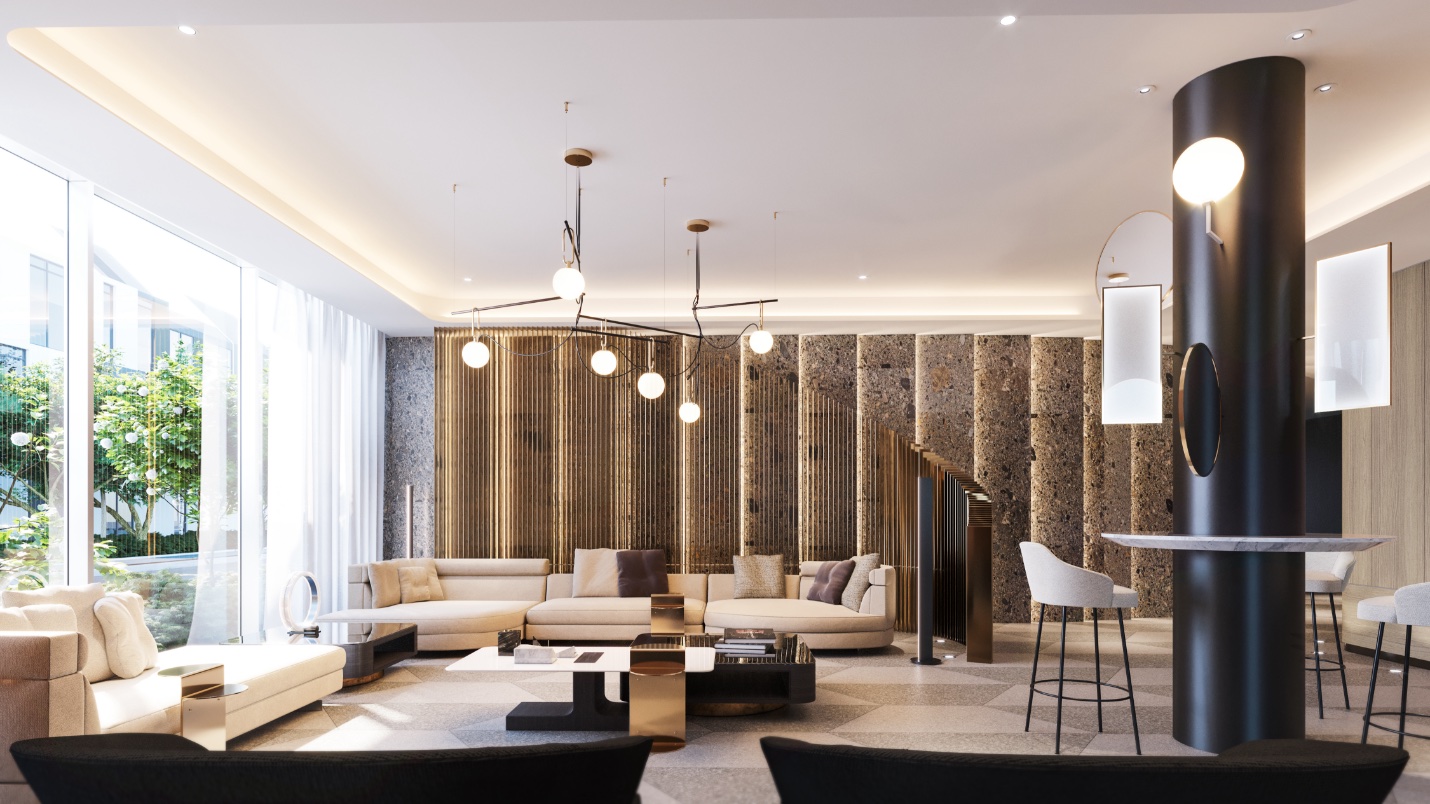 Lobby - Crosstown III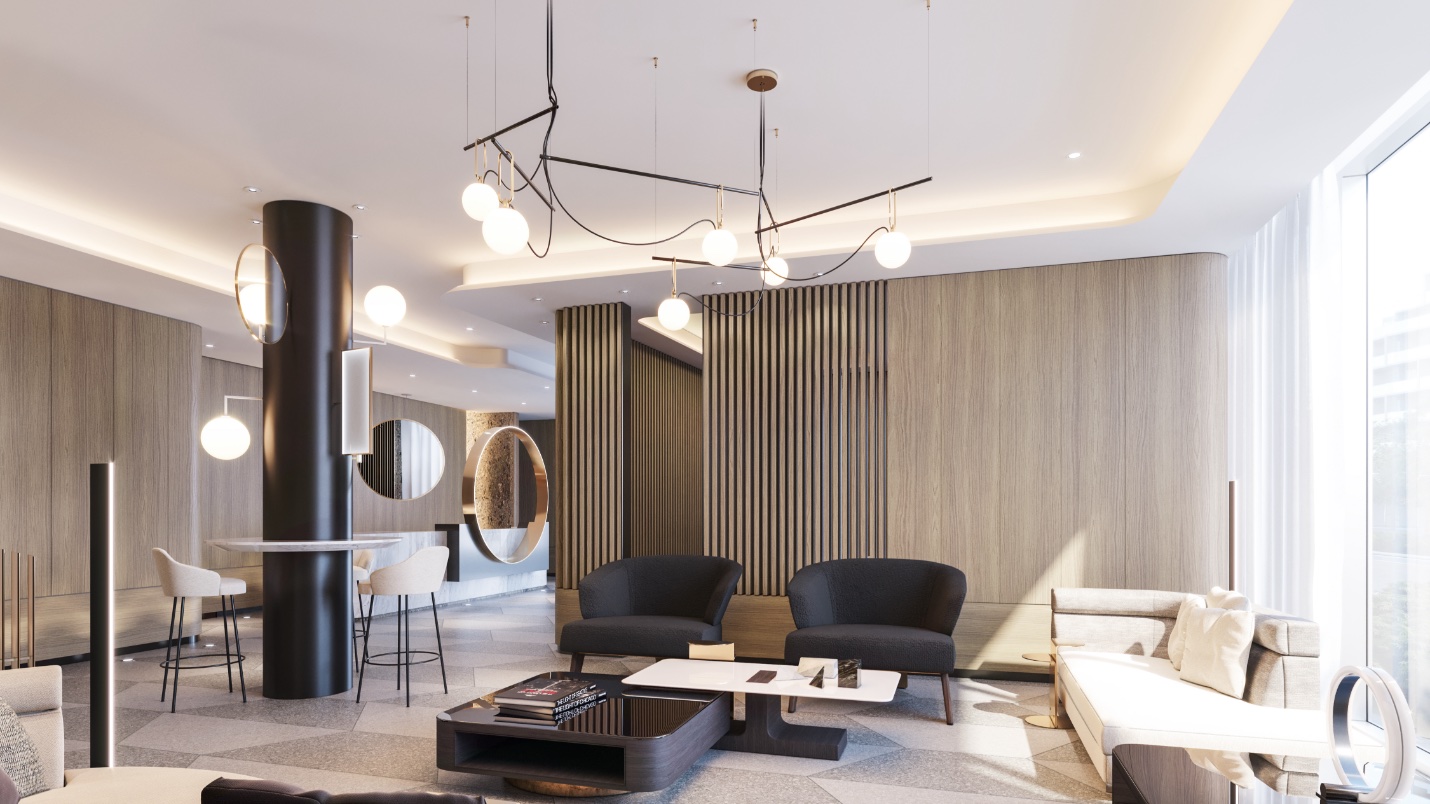 Lobby - Crosstown III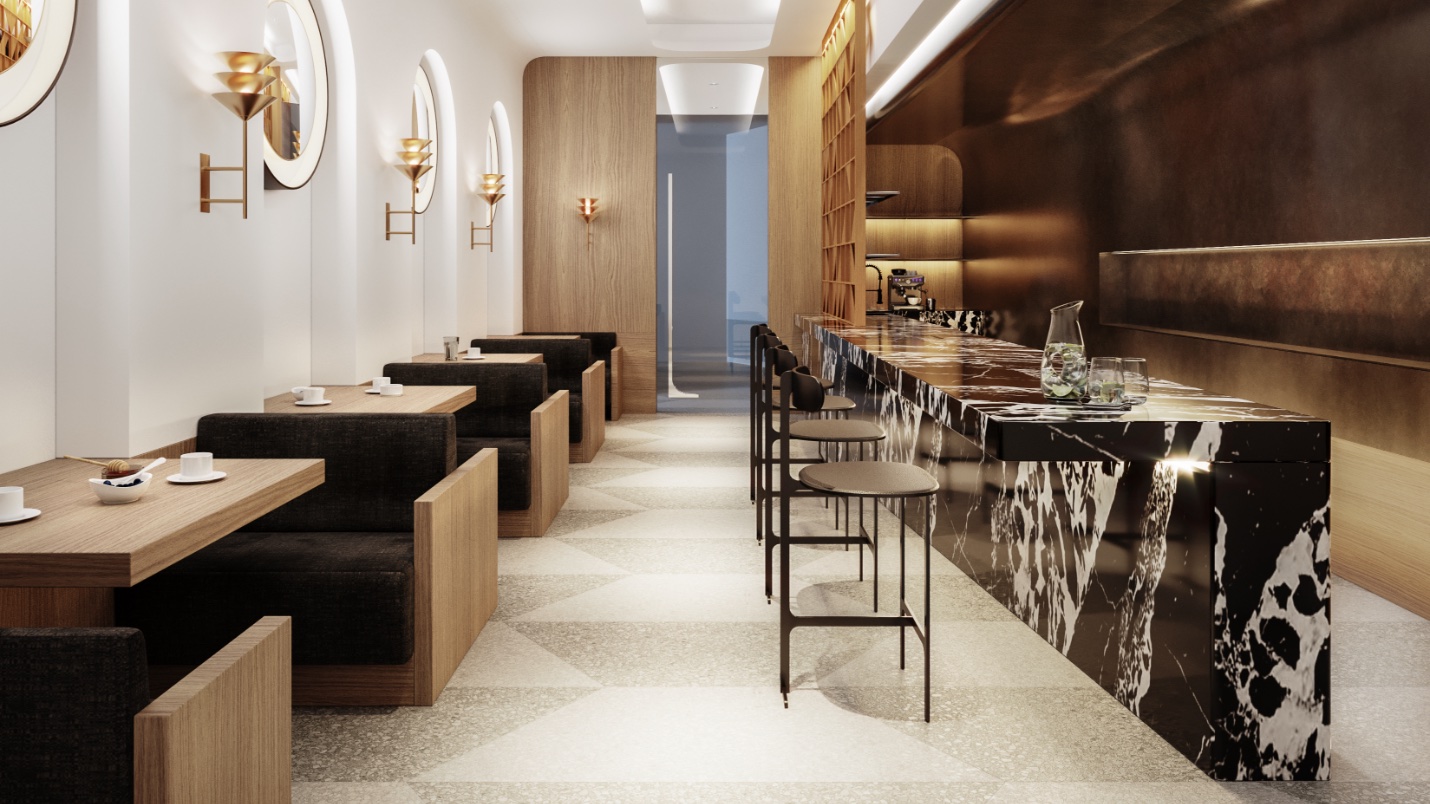 Lobby Cafe - Crosstown III